The Babylonians are a Civilization in Civilization II.
Leaders:
Hammurabi (male)
Ishtar (mythological female)
Capital: Babylon
Game Strategy
Edit
Civilopedia Entry
Edit
City-Names List
Edit
Babylon
Ur
Nineveh
Ashur
Ellipi
Akkad
Uruk
Eridu
Samarra
Lagash
Kish
Nippur
Shuruppak
Sippar
Izibia
Larsa
Nimrud
Zamua
Khorsabad
Hindana
Tell Wilaya
Umma
Adab
Telloh
Nina
Ebla
Borsippa
Jamdat Nasr
Tell Uqair
Ctesiphon
Tell Agrab
Tell Asmar
Anah
Mari
Teppe Gawra
Dur Sharrukin
Dahuk
Shanidar
Tannur
Gerar
Lachish
Jarmo
Nuzi
Tell Matarrah
Jambur
Mawat
Hatra
Calah
Hasanlu
Phraaspa
Sirnak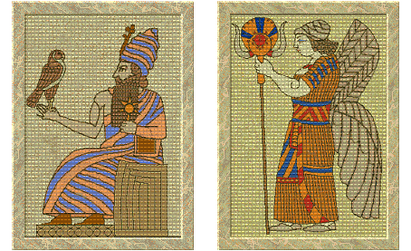 Ad blocker interference detected!
Wikia is a free-to-use site that makes money from advertising. We have a modified experience for viewers using ad blockers

Wikia is not accessible if you've made further modifications. Remove the custom ad blocker rule(s) and the page will load as expected.