Home
Talk

47
3,657pages on
this wiki
a collaborative guide and knowledge base that you can edit!
about everything related to Sid Meier's Civilization series of turn-based strategy games
and spin-off games by Sid and others
In the free-to-download game C-evo, you can build any number of a small selection of pre-designed, fairly weak, units (half a dozen different ground units, longboats, and da Vinci gliders), but the design of stronger and faster units is up to you.
After discovering Warrior Code, you can take time off researching advances to design ground units to suit your style and circumstances, to the extent allowed by the advances you have researched.
But which advances are the most urgent? Bronze Working for stronger but more costly modules, or Horseback Riding for more armor and/or speed and/or punch?
Wait till you have both? Or even wait for the extra strength (at only a little more cost) from Chivalry and/or Iron Working, or still more strength (at more cost) from Gunpowder and/or Monotheism?
Then what combinations of attack, armor, and speed are best? Read more ....
Create blog post
Exciting news! Firaxis has just announced a new Civ game: Sid Meier's Civilization: Beyond Earth! The game is a spiritual successor to Sid Meier's Alpha Centauri and will be published in autumn 2014. It takes place in an alien planet when the mankind starts settling the space. PC Gamer has an in-depth interview with the designer duo David McDonough and Will Miller. The game has several new concepts, such as a technology web instead of a technology tree, and factions and affinities instead of civilizations in the traditional sense.

Read more >

Calling out to all Wikians, Wikia has secured an exciting opportunity to participate in an interview with the one and only, Sid Meier. Meier is a programmer, designer and producer of several popular strategy video games and simulation video games.

Meier is also the Director of Creative Development of Firaxis Games. He has helped develop a variety of successful titles, including Ace Patrol, Pirates!, and Alpha Centauri.

UPDATE: Sid Meier has answered your questions! Read his responses in the Answers Blog Post!

Read more >

A few days ago a new hotfix for Civilization V went live. For example, several achievements were fixed, including the problem that you couldn't get any victory related achievements in Vanilla or Gods & Kings.

Read more >
See more >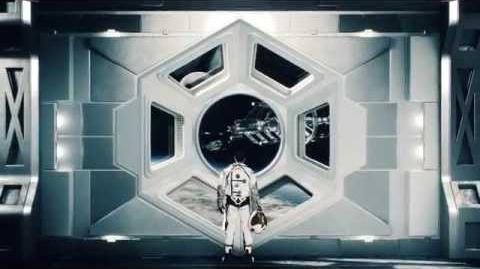 Join the Chat
Contribute and help make this the best resource for
Civilization
. Hundreds of
"wanted articles"
as well as ongoing
projects
need just one click to get you going. If what you want to write about is not there, you can start a completely new article (after doing a Search to check that it's not already here under a slightly different name): just enter the title in the box below and click the button.
Not sure where to start?
If you are new to wikis, see Help:Getting Started.