The Greeks are a playable civilization in Civilization II.
Leaders: Alexander (male), Hippolyta (female)
Capital: Athens
Game Strategy
Edit
Civilopedia Entry
Edit
City-Names List
Edit
Athens
Sparta
Thermopylae
Corinth
Delphi
Pharsalos
Knossos
Argos
Mycenae
Herakleia
Ephesos
Thessalonica
Rhodes
Eretria
Troy
Marathon
Halicarnassus
Pergamon
Miletos
Artemisium
Megara
Phocaea
Sicyon
Gortyn
Mytilene
Tegea
Syracuse
Apollonia
Patrae
Piraeus
Euripus
Larissa
Pella
Myrina
Chios
Naxos
Physeus
Posidium
Etea
Iraklion
Cyrene
Messina
Nicaea
Volos
Pylos
Arta
Olympia
Torone
Singus
Philippi
Thasos
Xanthus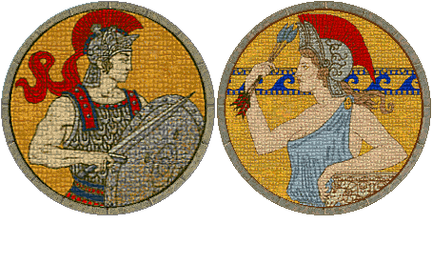 ---

This article is as basic as the Warrior! You can help the Civilization Wiki by upgrading it.

Ad blocker interference detected!
Wikia is a free-to-use site that makes money from advertising. We have a modified experience for viewers using ad blockers

Wikia is not accessible if you've made further modifications. Remove the custom ad blocker rule(s) and the page will load as expected.