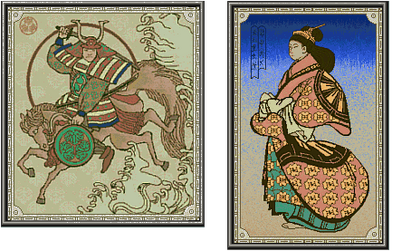 The Japanese are a playable Civilization in Civilization II.
Leaders: Tokugawa, Amaterasu
Capital: Kyoto
Game Strategy
Edit
Civilopedia Entry
Edit
City-Names List
Edit
Osaka
Edo
Satsuma
Kagoshima
Nara
Nagoya
Izumo
Nagasaki
Yokohama
Shimonoseki
Matsuyama
Sapporo
Hakodate
Ise
Toyama
Fukushima
Suo
Bizen
Echizen
Izumi
Omi
Echigo
Kozuke
Sado
Tokyo
Sendai
Kobe
Hiroshima
Kitakyushu
Fukuoka
Nobeoka
Oita
Sasebo
Kurume
Kochi
Yamaguchi
Matsue
Akashi
Nanao
Okazaki
Tanabe
Tsu
Niigata
Mito
Chiba
Ishinomaki
Hirosaki
Kuji
Muroran
Obihiro
Wakkanai
Kushiro
Hitachi
---

This article is as basic as the Warrior! You can help the Civilization Wiki by upgrading it.