The Persians appeared as a playable Civ for the first time in Civilization II .
Leaders: Xerxes (male) Scheherezade (legendary female)
Capital: Persepolis
Game Strategy
Edit
Civilopedia Entry
Edit
City-Names List
Edit
Persepolis
Pasargadae
Susa
Arbela
Antioch
Tarsus
Gordium
Bactra
Sidon
Tyre
Sardis
Samaria
Hamadan
Ergili
Dariush Kabir
Ghulaman
Zohak
Istakhr
Jinjan
Borazjan
Herat
Dakyanus
Bampur
Tureng Tepe
Merv
Behistun
Kandahar
Altin Tepe
Bunyan
Charsadda
Ura Tyube
Sirjan
Esfahan
Darab
Salmas
Yerevan
Pervari
Damascus
Edessa
Erzurum
Sivas
Issum
Kerman
Adana
Tripoli
Haifa
Acre
Ashkelon
Iconium
Yozgat
Iznik
Dinar
Sinop
Urmia
Shiraz
Mashhad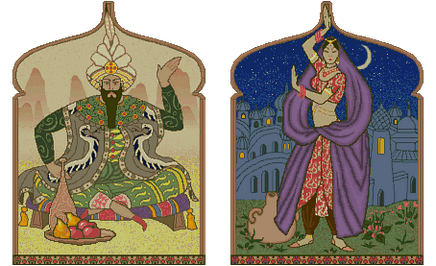 Ad blocker interference detected!
Wikia is a free-to-use site that makes money from advertising. We have a modified experience for viewers using ad blockers

Wikia is not accessible if you've made further modifications. Remove the custom ad blocker rule(s) and the page will load as expected.