The Sioux Indians of the North American Great Plains have only appeared in Civilization II.
Leaders: Sitting Bull (male, later the leader of the generic Native American civilization in Civ4) Sacajawea (female, not even Sioux, born a Shoshone)
Capital: Little Bighorn (site of battle)
Game Strategy
Edit
Civilopedia Entry
Edit
City-Names List
Edit
Little Bighorn
Wounded Knee
Cedar Creek
Slim Buttes
Three Forks
Stony Lake
Killdeer
Bear Paw
Big Mound
Wood Lake
Dead Buffalo
Point of Rocks
Snake Canyon
Pine Ridge
Standing Rock
Eagle Butte
Keyapaha
Owanka
Wakpala
Turtle River
White Earth
Oglala
Buffalo Gap
Kadoka
Bear Butte
Wanblee
Santee
Sundance
Shakopee
Mahnomen
Deer Creek
Chaska
Wind River
Dakota City
Itasca
Bemidji
Clear Water
Pipestone
Watauga
Wahpeton
Bighorn Canyon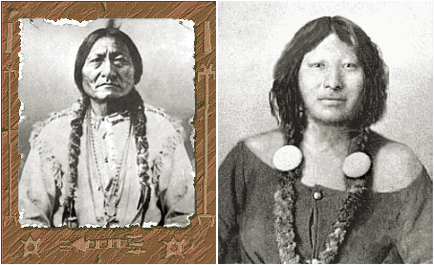 Ad blocker interference detected!
Wikia is a free-to-use site that makes money from advertising. We have a modified experience for viewers using ad blockers

Wikia is not accessible if you've made further modifications. Remove the custom ad blocker rule(s) and the page will load as expected.