The T-34 tank or Type 34 is the mainstay of the Russian tank craft, although other types are used. It served longer in the world then any other type of tank that was used during the World War II era of Call to Power II.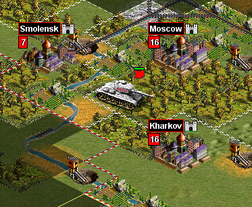 Statistics
Edit
(to be expanded later.)
Nationality
Edit
Part of both Russian Civilization and Soviet Civilization.
Ad blocker interference detected!
Wikia is a free-to-use site that makes money from advertising. We have a modified experience for viewers using ad blockers

Wikia is not accessible if you've made further modifications. Remove the custom ad blocker rule(s) and the page will load as expected.