Hey, this is my profile page. Enjoy!
My favorite pages
Some other Wikis that may need some help are:
Tropico Wiki (Anyone interested in Tropico 2 may want to check this out. The main page for that title is yet to be created!)
Civilization Revolution
Edit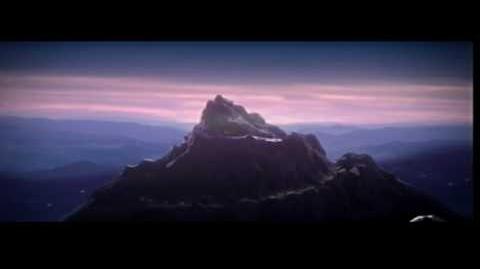 ________________________________
I know quite a lot of users on this Wiki will not have ever played Sid Meier's new release in 2008, Civilization Revolution but I have and I think its great. Although some people may say that this new addition to the ever growing Civilization series is maybe not as good as some other titles (Civ 5) but I have a completely different opinion. I think that the stunning visuals and user-friendly gameplay makes this game one of my favourites to this date. I think that this title in the series has lived up to and maybe even exceeded expectations. Civilization's competitive and addictive gameplay has shone through in this installment of what has been called the best Turn Based Strategy game series... ever!
Civ V (15.1.12)
Edit
I've recently ordered Civilization V from Amazon.co.uk (15th of January 2012) and am still awaiting my package. Just wondering wheater anyone could write up a little review for me. I'll only be short. I just can't wait till it arrives. I hope its as good as everyone is always saying!
Civ V (17.1.12)
Edit
Yay! Only three days later, my package has srrived. I didn't realise when I was ordering, but it's actually the hardback case style with the textured box. Can't wait to start playing!
Civ V (18.1.12)
Edit
The game is amazing! Its everything I thought it would be. The graphics are unbelievable lush and colourful and the gameplay is epic. I especially like the little appearances of leaders when you select an opponent's city.
Civ V (19.1.12)
Edit
I haven't played Civilization V today. The first day since I bought it. I'm trying not to get too addicted just in case I need to go outside anytime soon.
Civ V (20.1.12)
Edit
Gettin to know Civilization V a lot more now. I have finally figured out which battle tactic I like the most. I've adopted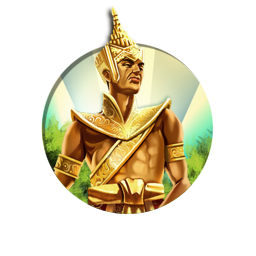 some social policies and am really loving the effects. Theres still one thing that's bugging me though; the leader Ramkhamhaeng of Siam is the only opponent in the tutorial -
learn as you play
- and he is
really
annoying me! His armies are pathetic and his city(s) are too! I tried to be diplomatic in an attempt to get familiar with the political side of the game but he has
nothing
to offer for my money, luxury goods and land. He is also angry at me because I
own land that he covets
but that cannot be helped - can it? The upside is that any attempt of an attack on his behalf will definately fail due to my
amazing
forces.I'm truly relishing in what the Classical Era holds!
Civ V (22.1.12)
Edit
Ah, the joys of smiting another civilization and forming a pact with another (behind the other's back!). This game is truly captivating; if that's the right word. I finally bumbed off that incompetent fool: Ramkhamhaeng and I have started another game as the quite large and joyful Suleiman the Magnificent. He truly lives up to his name in this installment of the greatest strategy game of all time.
Just taking a short break from my Civ V diary to show this message of high importance...
Fantasy Gaming Wiki
Edit
Hey, I've finally pressed that all-important button and have made my own Wiki! Its called the Fantasy Gaming Wiki which, of course, stays true to it's name by allowing Wikia users to create and edit pages all about fantasy. I know there are thousands of fantasy lovers out there (yes Skyrim fans, this is you!) so we can all pull together and make a giant library of knowledge, pictures and messaages to help anyone in need of some imformation on a certain creature or fantasy game. Here are just a few things that you can write about on my Wiki:
Characters
Creatures
Fantasy Games/Books/Films/TV Programmes/Comics/etc.
Heroes
Villains
So why not come along because, to be honest, there's nowhere else you can post an article about dwarves who live in dirty huts in a forest; is there?
BE THERE OR BE EATEN! THE CHOICE IS YOURS!
Civ V (1.2.12)
Edit
I am having a regular problem every time I load up Civ 5, now. I have now played the game with three seperate civilizations on three seperate save files; Ceasre, Sulieman I and Harun al-Rashid. A problem that I keep having is every time I load up the main menu and press load, there are no save files to select. Is this a problem with my Civ 5, Steam or maybe I'm just not saving properly. Anyway, any help would be well appreciated.
That sort of problem may be best reported on our forums, where more people are likely to see it. -- Robin Patterson (Talk) 02:18, March 11, 2012 (UTC)
No, DrZ, nobody suspected that you might leave us. -- Robin Patterson (Talk) 02:18, March 11, 2012 (UTC)
I have returned to both Civ V and this wiki after a short break from both. I have already created the Occupation page and hope to make many more edits.
My Civ V log is also back on as I am frequently playing it now.
I have started up another Wiki. YAY! It's the Citadel Miniatures Wiki for all you Warhammer and Lord of the Rings fans out there. I have been dying to make this wiki for ages now but have only just created it. Well, enjoy.
Peace out.
TsunnyChungDrZ 19:36, March 29, 2012 (UTC)