Simon Bolivar for/in Civ V
Simon Bolivar was one of the greatest General in the world, he succesfully liberated many South America nations and builded the Gran Colombia.
>> VENEZUELAN EMPIRE <<
VENEZUELAN EMPIRE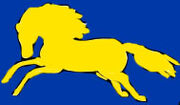 CAPITAL : CARACAS
> LEADER : SIMON BOLIVAR
> LANGUAGE : SPANISH
> UNIQUE UNITS :
LANEROS ( REPLACE CAVALRY )
STRENGTH : 25
MOVEMENT : 4 (MORE FASTER)
COST : 200 HAMMERS (More Chearper)
VE-NILANGAL ROCKET LAUNCHER ( REPLACE ROCKET ARTILLERY )
STRENGTH : 16
RANGED STRENGTH : 50
RANGE : 3
COST : 620 (Little Expensive, because of it more powerful)
> ABILITY :
GRAN COLOMBIAN LIBERTADORE
When the Great General was born, your unit have +25% strength vs Enemy City that was yours, other civ, or City-State. Have 50% chance to get Great General from annexed city.
That's all, i just sharing my idea.
Ad blocker interference detected!
Wikia is a free-to-use site that makes money from advertising. We have a modified experience for viewers using ad blockers

Wikia is not accessible if you've made further modifications. Remove the custom ad blocker rule(s) and the page will load as expected.