Comments

4
Civilization 5: Gods & Kings Announced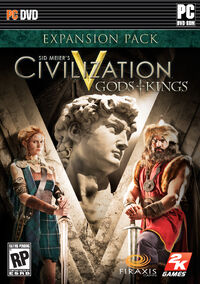 Fans of Civilization V should be delighted to know that an expansion will be coming out soon for the game. 2K Games announced today that Civilization V: Gods & Kings will be released on June 19th, 2012 in North America, and June 22nd, 2012 internationally.
The following is a collection of images from the new expansion pack.
Gallery
Poll
Will you be picking up this expansion?
Ad blocker interference detected!
Wikia is a free-to-use site that makes money from advertising. We have a modified experience for viewers using ad blockers

Wikia is not accessible if you've made further modifications. Remove the custom ad blocker rule(s) and the page will load as expected.