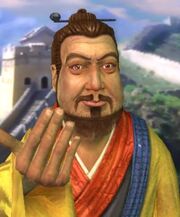 Hi, welcome to the Civilization Wiki! Thank you for your first edit to the Babylonian (Civ2) page! It is live already, but will soon also be reviewed by one of our more experienced editors.
Now please take a few minutes to get to know the wiki: some instructions, guidelines and conventions are listed at the Civilization:Community Portal page!
Then please tell us something about yourself by editing your user page!
When posting messages to talk pages or forum pages, please sign your posts with four tildes: ~~~~ That will automatically expand to your nickname with a timestamp.
The Special:RecentChanges page is an excellent way of seeing what's being done right now
For general discussions about this wiki or any game, see the forums
You also have a personal blog that you can use, for example, to share stories about your Civ games :)
Please leave a message on my talk page if I can help with anything! -- ZeroOne (Talk) 17:14, 31 October 2012
Categorizing pages
Edit
Hey, thanks for fixing the Civ4 and other article categories! The problem of non-specific categories stems from the history: the Civ4 articles were in their own wiki before it was merged to this one, and when you've got a full wiki for Civ4 only, disambiguations in category names weren't needed. Do consider the option, though, that categories can also be added by using templates. Pretty much everything regarding Civ4 and Civ5 has been templated, so just adding a category to the template will add all pages using that template into that category. Just saying, it might save us some trouble. :) After editing the template it takes a while for the articles to appear in the category, though, so one shouldn't be alarmed if at first it looks as if it wasn't really working. Some caching thing with the wiki, I imagine. —ZeroOne (talk / @) 23:30, November 6, 2012 (UTC)
CivRev - summary of progress?
Edit
Hi! I see you've been doing quite a lot of work on the merger of the CivRev wiki (along with heaps of other good work!). I wonder if you could add a line or two to http://civilization.wikia.com/wiki/Forum:Merging_of_the_Civilization_Revolution_wiki?action=edit&section=1 so as to give other contributors an idea of what remains to be done? -- Robin Patterson (Talk) 01:29, December 28, 2012 (UTC)